Speakers
eMetrics Summit London
etc.venues, 155 Bishopsgate, 28-29 October, 2015
---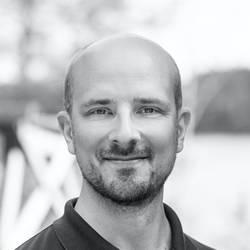 Simo Ahava
Senior Data Advocate
Reaktor
Simo Ahava is a recognized expert on customizing web analytics and tag management solutions to improve the entire "life cycle" of data collection, processing, and reporting. His main areas of expertise lie with Google Analytics and Google Tag Manager, and Google has appointed him as a Google Developer Expert in these fields. He is especially interested in the interface between marketing and development, and his main focus is on increasing awareness, skills, and critical thinking around data.

Simo holds the position of Senior Data Advocate at Reaktor. He also writes a popular blog on all things Google Analytics and Google Tag Manager development at www.simoahava.com. An experienced speaker and prolific blogger, Simo can be seen and heard in conferences, product forums, support communities, and developer meet-ups alike.
---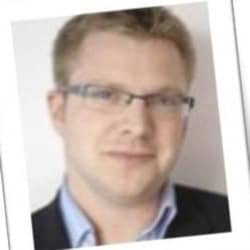 Sean Burton
Founder & Managing Director
Analyt
Sean has spent over 15 years working in the digital sector and is passionate about deriving insight and value using technology and data centred on customer experience. He has worked with brands both large and small, and many suffer from the same problem – how to avoid getting lost in complexity. Having previously been the Director of Measurement at Seren, Sean set up his own Digital Marketing & Customer Intelligence company, Analyt (https://analyt.co.uk/about), in 2014 which specialises in using a blend of data, psychology, & technology to improve digital customer experience and drive business performance.
Sean is heavily involved in the analytics community, running a regular twitter chat (#AnalytChat) on Digital Marketing, User/Customer Experience (UX/CX), Analytics & Data Visualisation. He is also involved in organising the MeasureCamp (http://measurecamp.org) conference.
More details can be found on the Analyt site:
analyt.co.uk/about
---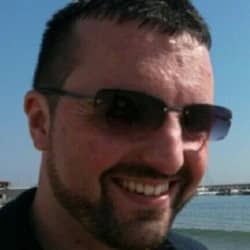 Dan Grainger
Lead Online Conversion Analyst
TUI
After several years in academia, Dan found his way into more "traditional" analytics working on valuation models to drive improvements in application decisioning at Capital One; he soon found his true calling in digital analytics and optimisation. A few roles later, covering most facets of digital analysis and conversion optimisation with various FS companies and a telco, Dan now leads the conversion analytics team at TUI (UK&I). Working in an increasingly agile setup, his team are the source of digital insight to drive forward the optimisation of TUI's websites in the UK and Ireland (Thomson, First Choice and Falcon).
Dan's main passion in his work is split testing/ conversion optimisation, being able to physically see improvements for the customer and the business benefits gained from peoples' hard work. One of his current focuses is to grow this programme at TUI.
You can find out more about Dan on LinkedIn (dangraingertuigroup) – feel free to connect.
---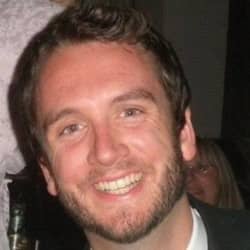 Todd Green
Business Performance Director, Casual Games
King
---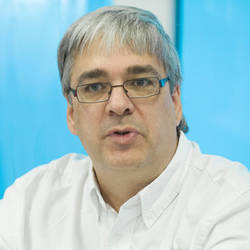 Stéphane Hamel
Digital Analytics Thought Leader
Stéphane Hamel is a seasoned consultant, Faculty Chair, Digital Analytics for Simplilearn / MarketMotive and distinguished thought leader in the field of digital analytics. Recognized as Google Product Strategy/Expert (2016) and named Most Influential Industry Contributor by the Digital Analytics Association (2012), he has made significant contributions to the industry, including creating the Digital Analytics Maturity Model, the Web Analytics Solution Profiler (WASP) quality assurance tool as well as other tools and concepts throughout the years. Stéphane has previously held a leadership position with award winning Cardinal Path agency, board positions with the DAA and thought hundreds of students enrolled in the UBC Award of Achievement in Digital Analytics and graduate-level marketing classes at Laval University. In addition, Stéphane co-manages the largest Google Analytics user community on Google Plus and serve on a number of advisory boards for agencies, startups and vendors in the digital analytics industry. He is frequently called upon to speak at conferences around the world and an often-quotedmedia contributor on the topic of digital intelligence and analysis. Stéphane holds an MBA in eBusiness and work from home in a historical heritage area called Île d'Orléans, near Québec-city, Canada.
---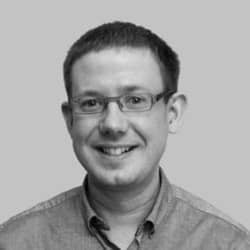 Andrew Hood
Managing Director
Lynchpin
Andrew started his digital career in 1999 as part of the founding team behind All-Hotels.com, one of the first hotel aggregator websites (subsequently acquired by OTC and Lastminute.com). He then built analytics tools for the search marketing industry before founding Lynchpin in 2005.
Lynchpin is a full service analytics consultancy, combining consultancy, analytics and data engineering services. With experience across wide range of industries and impeccable knowledge of analytics tools and technology, Lynchpin develops bespoke analytics strategies to meet the demands of modern business.
Lynchpin are proud to count Tesco Bank, Bupa, Ralph Lauren, New Scientist, Dyson and Canon within their current client roster.
---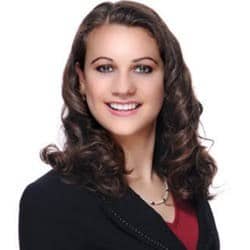 Emily Hutchings
Insight and Optimisation Manager
Mezzo Labs
Emily draws on a history in Barclays and Barclaycard using web analytics and survey data to produce hypotheses that drive better customer experiences. She also supports clients with best practice digital analytics and optimisation capability development and delivery.
Emily recently joined Mezzo Labs, which was founded 9 years ago and has now grown it into one the UK's leading analytics consultancies. 12 London-based Mezzo experts now focus on helping multinational corporations get more out of 1st and 3rd party data.

Mezzo Labs have some great experience measuring mobile apps. Emily will talk about the challenges and share some of what they have learned.
---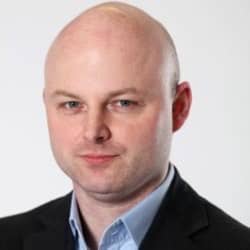 Joe Jenkins
Mobile Editor
Telegraph Media Group
Joe has been Mobile Editor of The Telegraph since 2010. As a digital publisher across web, mobile web and apps his focus is not just on the products and brand but, importantly, on the journalists producing the articles for those products, helping them to engage more closely with their digital audience by using analytics and personalised data reports. Joe has 20 years of experience in journalism and before joining The Telegraph worked for the Wall Street Journal Europe.
---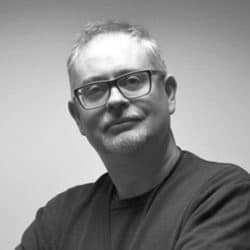 Vincent Kermorgant
Senior Web Analyst
IF Insurances Finland
Vincent Kermorgant is one of Finland's most experienced Web Analyst with over 10 years of practical experience. Vincent's expertise ranges from Web Analytics processes, core online business KPIs creation, SEO, Data visualization and using the web analytics raw data for maximum business impact and unlimited segmentation.
---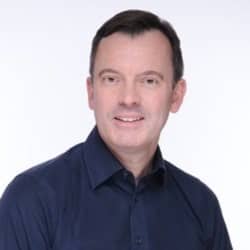 Adrian Kingwell
CEO
Adrian founded Mezzo Labs 9 years ago and grew it into one the UK's leading analytics consultancies. 12 London-based Mezzo experts now focus on helping multinational corporations get more out of 1st and 3rd party data.
Mezzo Labs have some great experience measuring mobile apps. Adrian will talk about the challenges and share some of what they have learned.
---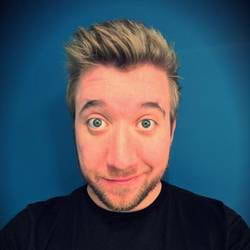 Russell McAthy
CEO
CUBED Attribution
Russell has been working in digital for over a decade with data analytics at the heart of his career. Working with businesses from startup to FTSE100 he has guided teams to improve their marketing performance through data led insight.
Following positions in-house, agency and consultancy side he now leads a team as CEO in building a marketing attribution platform. CUBED Attribution is supporting a new view of digital data to enable brands to understand how consumers truly interact with their marketing activity both on and offline.
---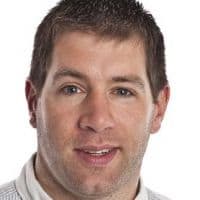 Stuart McMillan
Deputy Head of Ecommerce
Schuh Limited
Stuart joined Schuh in 2012 as the Deputy Head of Ecommerce, where he is responsible for the day-to-day operation of the website, as well as helping to steer its future direction. Prior to Schuh he was the Ecommerce Operations manager for AllSaints, responsible for the maintenance, testing and hosting of their collection of websites. Stuart worked for AllSaints for four years, helping launch their US online presence, their multi-lingual offering and their mobile site. Stuart brings his strong technical background to Schuh's ecommerce team to help the ecommerce presence innovate and grow.
Prior to this, Stuart worked in bricks & mortar retail, including managing an outdoor shop and department management in Safeway before moving to a digital agency as a web developer.
---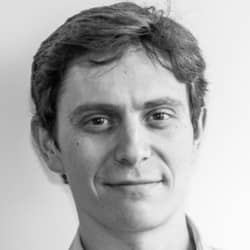 Ludovic Moulard
Ecommerce Lead
Fifty Five
After 8 years as marketing & BI manager at Delamaison, a French Home & Garden pure player, Ludovic joined fifty-five for a deep dive into his favorite subjects: e-commerce & big data.
Addicted to Web analytics, webmarketing and e-commerce in general, with a 5 years experience of management and datamining, I've been able to face the challenges of the ever-improving and fast-evolving e-commerce market, building the SEO, SEM, shopbots and affiliation strategy as well as the merchandising of Delamaison, recruting and managing the traffic and merchandising team.
I am now a eCommerce Product Manager at fifty-five providing consultants with specific reporting & analyses and coordinating Data-science, Engineer & consulting teams on retail issues.
---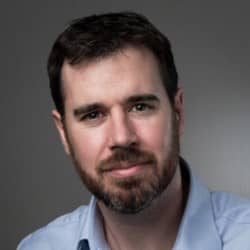 Peter O`Neill
Founder & Lead Consultant, L3 Analytics, Program Chair eMetrics Summit
eMetrics Summit
Peter has been working in Digital Analytics for nine years and is recognised as one of the leading European experts in the field. He is the founder of L3 Analytics, a Digital Analytics consultancy based in London. He and his team work with clients of all sizes and sectors to use data to understand and improve their business performance. In spare time, he founded MeasureCamp and co-founded MeasureBowling.
---
Barbara Pezzi
Director Analytics & Search Optimization
Fairmont Raffles Hotels International
Barbara Pezzi has over 17 years experience in the hospitality industry. She joined Swissotel Hotels and Resorts in 2001 to expand the leisure segment for the company. Since then she moved on to oversee the ecommerce segment and subsequently web marketing and web analytics. In 2010 she was appointed Director of Web Analytics and Search Optimisation for Fairmont Raffles Hotels Intl. Barbara is now responsible for search engine optimisation and web analytics for all websites in the group across the 3 brands: Fairmont, Raffles, Swissotel.
---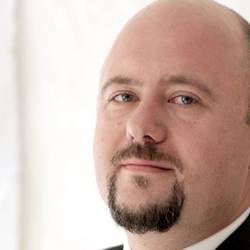 Steen Rasmussen
Senior Partner and Scandinavian Online Optimisation Specialist
Steen Rasmussen is one of Denmark's most experienced online business profiles and presenters within website optimisation. He is the national representative of the Digital Analytics Association and has 10 years of practical experience with online optimisation of websites and web analytics – references range from strong Nordic brands such as Vestas and Ericsson to international profiles like Oracle and Johnson & Johnson.
---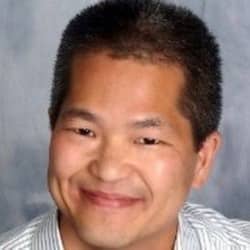 Dave Rhee
"Wandering" Dave has served the Digital Analytics Association as primary moderator of the best practices Web Analytics Forum since 2006. His analytics work includes designing the performance measurement framework and social media strategy for adidas for the 2010 World Cup, as well as consulting for numerous global clients and pro bono projects.
---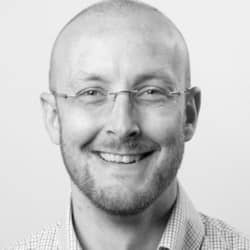 Sergio Romero
Director of External Marketing & Performance Analytics
Sergio Romero is currently Director of External Marketing & Performance Analytics at Vistaprint, a Cimpress company, where he leads the team responsible for optimizing online and offline channels activity and improving the efficiency of the company's marketing budget of hundreds of millions of US dollars a year. He brought to Vistaprint 10+ years of experience in the Consulting and Financial Services industries where he developed top notch strategies in order to increase customer loyalty, grow product distribution through non-traditional channels and enhance return on marketing investment. He started his career with The Boston Consulting Group, and prior to Vistaprint Sergio held different positions in data mining, customer analytics and business strategy with CaixaBank, the leading retail bank in Spain with more than 14M customers. Sergio holds a BSc in Statistics from UPC (Barcelona) and an MBA from ESADE Business School.
---
Jeff Sauer
Digital Marketing Consultant
Jeff Sauer is a born problem solver who has been creating on the web since he was in 8th grade. After graduating from college with a degree in Computer Information Systems, Jeff became a full time Internet marketer in 2005. Since then, he has helped grow his company, Three Deep Marketing by 500% to $6 million in revenues, being named to the Inc 5000 list for 2010, 2011 and 2012. While working with some of the biggest brands in the world, his company has won numerous awards. Jeff was named the 2012 CIO of the Year in Minneapolis/St. Paul for emerging companies.
---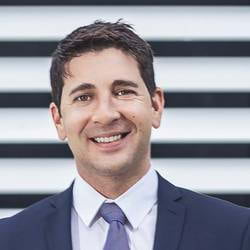 Dave Sottimano
Lead Strategist
Define Media Group
As lead strategist at Define Media Group, Dave is responsible for developing enterprise level organic search strategies for a wide range of businesses. An amateur programmer, blogger, professional "thing-breaker" and all around Internet appassionato. Canadian born, Italian origin and somehow ended up in London and now Barcelona. Loves marketing, dislikes umbrellas.
---
Henrik Stenmann
Senior Partner & Scandinavian Online Marketing Specialist
IIH Nordic
Henrik has worked in the Nordic Internet industry since 1999, with a focus on result focused online marketing. As a Senior Partner at IIH Nordic A/S, he specialises in online marketing in Scandinavia dedicated to measuring effect and generating revenue from online traffic. An experienced presenter from Copenhagen, Stockholm, Vancouver and Barcelona, his constant focus on online marketing measurement has made him a significant authority on online marketing and conversion rate optimisation. His references among many others includes brands such as IKANO, ELLOS, SAS and Telia.
---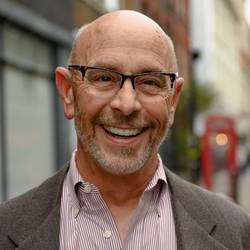 Jim Sterne
Founder
eMetrics Summit
Jim Sterne is an international consultant focused on measuring the value of the online marketing for creating and strengthening customer relationships since 1993. Sterne has written eight books on using the Internet for marketing, produces the eMetrics Summit - www.emetrics.org and is co-founder and current Chairman of the Digital Analytics Association - www.DigitalAnalyticsAssociation.org
---
Craig Sullivan
CEO
Optimal Visit
Craig has been blending UX, Analytics, AB Testing, Voice of Customer and Conversion Optimisation techniques for over 15 years. He's also been building teams, launching products and hacking the growth of websites for companies like Google, LOVEFiLM, Lego, John Lewis, eBay, The FT and more.
By teaching teams and companies to build and measure products differently, he helps unlock the hidden value and growth in every product. Using these approaches, his clients have found over £2Bn in incremental annual revenue in the last 5 years.
Craig lives in Blackheath, London, with his daughter and an entourage of cats and pug dogs. He likes to relax growing organic vegetables, doing the odd spot of DJing badly and reading hard boiled Crime Fiction. You can find him tweeting as @OptimiseOrDie on everything to do with Numbers, UX and Psychology.
---