Blog Partners
eMetrics Summit London
etc.venues, 200 Aldersgate, 12-13 October, 2016
Become an Official eMetrics Summit Blogpartner
As an Official Blogpartner, you will:
have a link to your blog listed on our Blogpartner page as well as a short description of your website and your logo
receive a discount code for you to post on your blog that will give your readers 15% off the price of registration
get a free pass to the conference when three people register using your code (and another for the next four, and then the next five, etc)
Interested?
Then do not hesitate to contact us email hidden; JavaScript is required
---
Blog Partner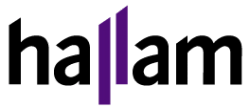 Hallam
Hallam Internet is a digital marketing agency. We specialise in helping businesses to be more successful on the Internet.
Our team of professional digital marketers has more than 35 years combined experience working in online marketing. By combining our past experience with up to date knowledge and a passion for staying one step ahead, we help businesses to achieve their goals through the web.
We work alongside some of the world's leading brands, including Experian, Ford, and the Arts Council, as well as having long standing client relationships with firms of solicitors, manufacturers, accommodation providers, service providers and the broad spectrum of small to medium sized businesses.
Practically speaking that means we spend the day working for our clients, delivering search engine optimisation campaigns, managing social media marketing, broadcasting email marketing campaigns, interpreting Google Analytics data.
---
---
---
---
---
---
---
---
---
---