Agenda
eMetrics Summit London
etc.venues, 200 Aldersgate, 12-13 October, 2016
---
---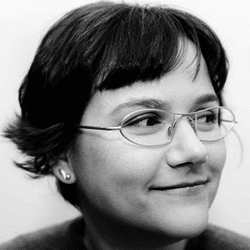 Els Aerts
Co-founder and Managing Partner
AGConsult
Els Aerts is the A in AGConsult, a Belgium-based usability and conversion optimization company. She's been optimizing websites based on user research since 2001. Els is a big fan of old school in person user testing and has moderated nearly a thousand of them. She works for a very diverse portfolio of clients including B2C, B2B and non-profit organizations.
---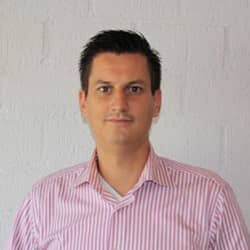 Pieter Baecke
Co-founder & CRO consultant
ProfitGrid
Pieter started building websites in 1998 and for the last 10 years has been expanding his skills as a developer, analytics guy and CRO consultant. During that time, he's helped a number of companies transform their digital marketing strategy using code and numbers. Over the last two years, he's been working with optimisation techniques and Google Analytics.
Together with Craig Sullivan he co-founded Profitgrid in 2016, which is an analytics and monitoring platform for a completely new way to optimise websites.
---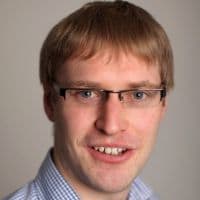 Tom Betts
CDO
Financial Times
Tom Betts joined the Financial Times in 2009 and is Head of Data Analytics & Campaign for the Financial Times. Analytics is a significant and fast growing part of the FT's business and Tom is responsible for the smart use of data to drive the FT's business. He leads a globally-focused team with analysts based in the US, UK and Asia. Prior to joining the FT, Tom operated in a consultancy capacity both independently and for a UK-based customer data and analytics consultancy (Detica). He was responsible for customer analytics and leading large scale data mining projects across multinationals in telecoms and financial services as well as extensive work in government. Tom holds an MSc in Informatics from the University of Edinburgh and a BSc in Artificial Intelligence from the University of Sussex.
---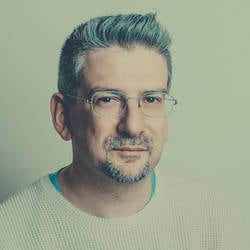 Damion Brown
Principal Consultant
Data Runs Deep
Damion Brown heads up Data Runs Deep, a digital analytics consultancy based in Melbourne, Australia. He's worked in analytics since 2004, and has worked with organisations in industries from fashion to finance, as well as government departments across the board. When he's not working, he can be found walking his dog, riding his bicycle, or having a good natter. Avinash Kaushik once referred to him as "that guy".
---
Matthew Curry
Head of Ecommerce
LH Group
Matt Curry is Head of e-Commerce for Lovehoney. He's seen things you wouldn't believe actually exist let alone are bought online, is not easily embarrassed and has worked in e-commerce for over 10 years. Previous to perverting the nation, he sold frozen food to the elderly. He's a statistician by trade, a perfumer by fancy and a constant delight at parties. You can find him on Twitter @mattycurry
---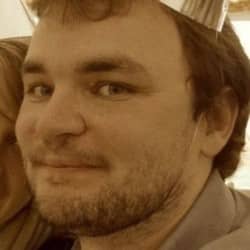 Mark Edmondson
Data Insight Developer
IIH Nordic
Mark works as a Data Insight Developer for IIH Nordic. He is a Google Developer Expert for Google Analytics, Adobe Certified for Adobe Analytics and an RStudio advocate, and has been working with web analytics APIs in the cloud for enterprises since he arrived in Copenhagen from the UK in 2010.
---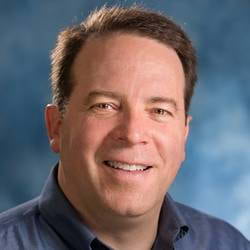 Dr. John Elder
CEO & Founder
John Elder chairs America's most experienced Data Science consultancy. Founded in 1995, Elder Research has offices in Virginia, Maryland, North Carolina and Washington DC. Dr. Elder co-authored 3 award-winning books on analytics, was a discoverer of ensemble methods, chairs international conferences, and is a popular keynote speaker. John is occasionally an Adjunct Professor of Systems Engineering at the University of Virginia, and was named by President Bush to serve 5 years on a panel to guide technology for national security.
---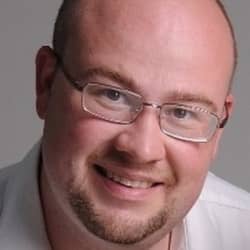 Andrew Gerhardt
Implementation Principal
Sky IDS
Andrew has four years of experience in Digital Analytics, spending the last three years within BskyB division of Sky IQ. Andrew heads the Technical Analyst within the BskyB division of Sky IQ. In his role, he has spent the last three years promoting the usage of Adobe Analytics for data driven decisions and becoming self-serve. Andrew has a passion for entrepreneurship, automated reports and 360 degree view of customer data.
---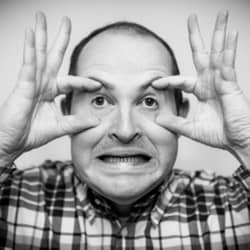 Karl Gilis
Co-founder
Karl is number three on the list of most influential conversion experts in the world. He's the G in AGConsult, a Belgium-based usability and conversion optimization company. He's been optimizing websites since 2001. Always based on user research & facts, because he's tired of all the opinions and gut feelings in the web business. The last few years he's been obsessed with AB-testing. Mainly because it allows him to see the impact of changes he proposes based on research. But AB-testing also made Karl humble again. Because he noticed that best practices don't always work. And that his great ideas and solutions sometimes utterly fail. Karl teaches at several university colleges in Belgium and speaks at conferences all over the world. He's also known as the 'conversion comedian'. He works for clients such as Suzuki, Thomas Cook, Tui, Shell and Daikin.
---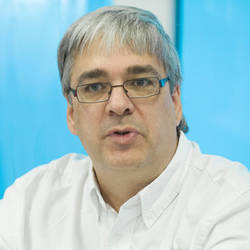 Stéphane Hamel
Digital Analytics Thought Leader
Stéphane Hamel is a seasoned consultant, Faculty Chair, Digital Analytics for Simplilearn / MarketMotive and distinguished thought leader in the field of digital analytics. Recognized as Google Product Strategy/Expert (2016) and named Most Influential Industry Contributor by the Digital Analytics Association (2012), he has made significant contributions to the industry, including creating the Digital Analytics Maturity Model, the Web Analytics Solution Profiler (WASP) quality assurance tool as well as other tools and concepts throughout the years. Stéphane has previously held a leadership position with award winning Cardinal Path agency, board positions with the DAA and thought hundreds of students enrolled in the UBC Award of Achievement in Digital Analytics and graduate-level marketing classes at Laval University. In addition, Stéphane co-manages the largest Google Analytics user community on Google Plus and serve on a number of advisory boards for agencies, startups and vendors in the digital analytics industry. He is frequently called upon to speak at conferences around the world and an often-quotedmedia contributor on the topic of digital intelligence and analysis. Stéphane holds an MBA in eBusiness and work from home in a historical heritage area called Île d'Orléans, near Québec-city, Canada.
---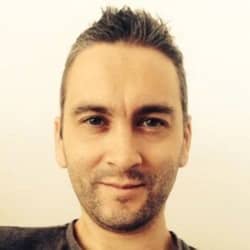 Dominic Hurst
Leading Digital Services
Liverpool John Moores University
Dominic has been creating digital experiences for over 15 years in a range of sectors and now heads up Digital Services at LJMU. He's an advocate for UX and customer-centric "insight" driven design and has been shifting organisations towards data driven developments whilst still keeping "user needs" at the heart of their digital offerings.
---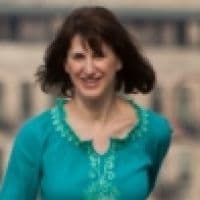 Patricia Kendall
Associate Director
Merkle
Patricia has 15 years of digital analytics, online marketing and consulting experience. She specializes in improving clients' marketing effectiveness and return on investment by utilizing digital analytics to plan, develop and implement marketing and analytics strategies.
---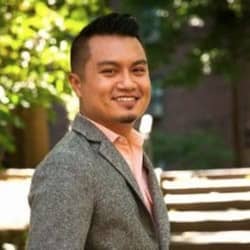 Steve Lok
Head of Marketing Technology & Operations
The Economist
Steve Lok is Head of Marketing Tech & Ops at The Economist and often refers to himself as a marketing and tech ninja plumber. Steve has received numerous accolades for his enablement of smart use of data in marketing acquisition and in helping his team execute on their visions of the future. Steve started his career as a web developer in the 90s with his own healthcare IT startup and then led agile project programs before accepting his current role as martech operations lead for The Economist's global circulation team. Applying those learned principles into marketing led The Economist team into taking home a Cannes Lions and DMA Grand Prix award for smartest data and technology use in The Economist's recent Brand Response strategy and to the highest single-year increase in circulation revenue in a decade. Steve is a frequent speaker and teacher on the subject of Agile project management. His often speaks about how the confluence of tech, data, agile, and marketing is now real - and provable.
---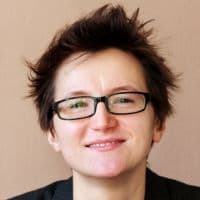 Carmen Mardiros
Senior Digital Analytics Manager
navabi GmbH
Carmen is Senior Digital Analytics Manager at navabi GmbH, the premium women's fashion retailer for the plus size market. She is responsible for developing the measurement strategy demanded by a fast growing ecommerce company operating in a dynamic ecosystem. She oversees the development of tools and processes to enable access to knowledge throughout the company. Previously she has worked as a freelancer with ecommerce companies and startups helping them make use of the data they have to increase their understanding of the business. Carmen is fascinated with behavioural analytics and is continously expanding the range of analytical techniques, programming skills and business questions to ask in order to better understand the customer journey and customer intent.
---
Neil Mason
Digital Transformation Lead
Accenture
In the world of marketing analytics, Neil has always been at the forefront of his field. Over the past 25 years Neil has accumulated a wealth of experience and expertise working across a variety of marketing analysis and research disciplines. For the last 12 years Neil has worked predominantly in digital channels both as a marketer and as a consultant combining a strong blend of commercial and technical understanding in the application of consumer insight to help major brands improve performance . During this time he also served as a Director of the Web Analytics Association for two years.

Neil's expertise ranges from advanced analytical techniques such as segmentation, predictive analytics and modelling through to quantitative and qualitative customer research.
---
Benjamin Mercier
Senior Digital Analytics Manager
Barclays UK
Ben is Senior Digital Analytics Manager for Barclays UK retail banking. Him and his team provide actionable insights to more than 250 colleagues within Barclays and support the digital strategy. Over the past decade he did work around the globe as a consultant for two digital analytics vendors: AT internet and then comScore. During this time he acquired an amazing experience across different business areas on operational and strategic projects for major organisations such as Sony, RyanAir, BBC, John Lewis, Axa, Schibsted and Naspers. Recently he has been co-funding the digital analytics social club (DASC) aiming to become a strong think tank of digital analytics professionals brainstorming on top level industry trends, best practices and methodologies. (join now on Linkedin https://www.linkedin.com/groups?gid=8112173)
---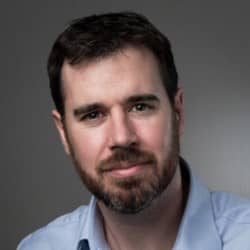 Peter O`Neill
Founder & Lead Consultant, L3 Analytics, Program Chair eMetrics Summit
eMetrics Summit
Peter has been working in Digital Analytics for nine years and is recognised as one of the leading European experts in the field. He is the founder of L3 Analytics, a Digital Analytics consultancy based in London. He and his team work with clients of all sizes and sectors to use data to understand and improve their business performance. In spare time, he founded MeasureCamp and co-founded MeasureBowling.
---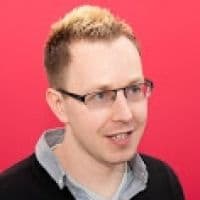 Phil Pearce
Digital Analytics, SEO & PPC Consultant
Phil is an independent digital analytics, SEO and PPC consultant based in the UK. Over the past 11 years Phil has been helping clients improve their analytics and search engine marketing through the introduction of new tools and disruptive techniques. "Fail Fast – Succeed Faster" is the motto behind Phil's approach. Phil is renowned for his in-depth technical skills and the ability to solve business challenges through innovative technological solutions. Prior to going independent, Phil worked for optimisation agency Conversion Works as a Google Analytics and search specialists and several other agencies prior to that. Phil holds a BA in Business Studies from the University of Luton. He is a GAIQ certified as well as holding search marketing certifications from all three main search engines (Google, Yahoo and MSN).
---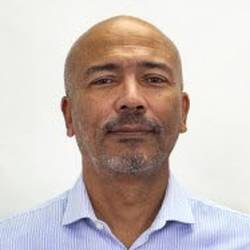 Dela Quist
CEO
Alchemy Worx
Dela Quist is CEO of Alchemy Worx the first and largest digital agency with a 100% focus on email, in the world. With offices in Atlanta and London Alchemy Worx has over 65 email specialists who work with a wide range of high profile global brands like Vodafone, Hilton Hotels, Sony, Tesco, Lilly and Virgin Holidays. Dela is an entertaining and no-nonsense speaker, who by his reckoning has spent over 20,000 hours thinking about email marketing. He has pioneered research into the Nudge Effect of unopened email, and the surprising effectiveness of longer subject lines. Prior to founding Alchemy Worx Dela spent over 15 years in magazine, newspaper and online publishing.
---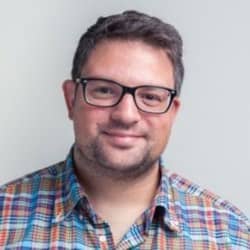 Jordi Roura i Rabat
Technical Digital Analyst
Schibsted Classified Media
Jordi is the Technical Digital Analyst at Schibsted. For almost 20 years he has been dedicated to finding technical solutions to complex business problems. Having started as a developer, he was easily seduced by the golden glow of analytics and has been the marketing department's best friend in IT ever since. If something needs to me tracked, measured or kept an eye on, he knows what it takes to capture the data, interpret it and put it to good use. He is also a notorious cerevisaphile and gastronomical tourist.
---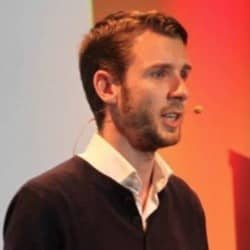 Martijn Scheijbeler
Lead Growth, SEO & Analytics
The Next Web
Martijn Scheijbeler is the director of marketing at The Next Web, he's responsible for the execution of it's marketing strategy involving: audience growth & engagement, marketing analytics, product and data across all projects related to The Next Web: Deals, Academy, Index.co & Conference.
---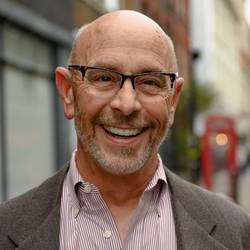 Jim Sterne
Founder
eMetrics Summit
Jim Sterne is an international consultant focused on measuring the value of the online marketing for creating and strengthening customer relationships since 1993. Sterne has written eight books on using the Internet for marketing, produces the eMetrics Summit - www.emetrics.org and is co-founder and current Chairman of the Digital Analytics Association - www.DigitalAnalyticsAssociation.org
---
Craig Sullivan
CEO
Optimal Visit
Craig has been blending UX, Analytics, AB Testing, Voice of Customer and Conversion Optimisation techniques for over 15 years. He's also been building teams, launching products and hacking the growth of websites for companies like Google, LOVEFiLM, Lego, John Lewis, eBay, The FT and more.
By teaching teams and companies to build and measure products differently, he helps unlock the hidden value and growth in every product. Using these approaches, his clients have found over £2Bn in incremental annual revenue in the last 5 years.
Craig lives in Blackheath, London, with his daughter and an entourage of cats and pug dogs. He likes to relax growing organic vegetables, doing the odd spot of DJing badly and reading hard boiled Crime Fiction. You can find him tweeting as @OptimiseOrDie on everything to do with Numbers, UX and Psychology.
---

Matthew Tod
Director
D4t4 Solutions Plc
Matthew Tod is a Director at D4t4 Solutions Plc and has recently launched a new data, analytics and AI professional services division at the AIM-listed data solutions provider. Before joining D4t4 Solutions, Matthew led the Customer Consulting Group at PwC after the digital analytics consultancy at which he was CEO, Logan Tod & Co., was acquired. Matthew was previously Chief Executive at full service marketing agency Publicis Networks, London, a subsidiary of Publicis.
Matthew holds a B.Sc. (Hons) in Biotechnology from Kings College London University and an MBA from Warwick University.
---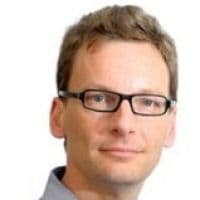 John Woods
Director
Sharp Ahead
Dr John Woods trained as an astrophysicist at Oxford and started his career in data analysis and visualisation for the bioinformatics industry. He was a pioneer in UK web analytics, founding Site Intelligence (which eventually became iJento) in 2000 and helping the company grow to become a supplier to businesses such as Expedia and FT.com. Since leaving Site Intelligence he has retained an active interest in digital analytics and digital marketing alongside other entrepreneurial activities. Today he is a director of Sharp Ahead, a generalist digital marketing agency specialising in demand generation for ambitious midsize B2B companies.
---