Sponsors, Exhibitors and Media Partners
eMetrics Summit London
etc.venues, 200 Aldersgate, 11-12 October, 2017
---
Partner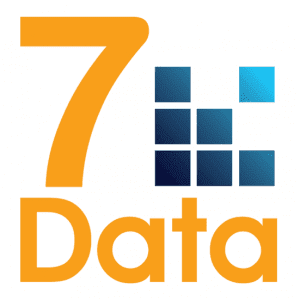 7wData
7wData is a blogging platform to foster innovation & matchmaker between people and products, and foremost is here to trigger your data appetite.

Learn from peers by lively discussions, read carefully curated content, explore a detailed business directory, identify and connect to thought leaders and influencers in Big Data, Business Intelligence, Innovation, Data Visualization, Internet Of Things, Analytics and Business Agility
---
Media partners

CrowdReviews.com
Crowd Reviews: http://www.crowdreviews.com/best-human-resource-software
CrowdReviews.com is a transparent online platform for determining which products and services are the best based on the opinion of the crowd. The crowd consists of Internet users which have experienced products and services first-hand and have an interest in letting other potential buyers their thoughts on their experience. CrowdReviews.com is driven by an algorithm allowing for both customers and providers of products and services to understand how the rankings are determined. The service can be used by potential buyers to learn more about their vendors prior to making a purchasing decision.
---

Financial IT
Established about five years ago, Financial IT is the venue where community makes itself heard. Innovation is the common feature of the companies that we work with. Some are FinTech disruptors, posing a direct challenge to established institutions. Others are technology companies, providing solutions that produce positive outcomes for the institutions and their clients.
We provide a digital platform for product listings, multimedia and other editorial content, reviews by financial IT companies' clients, and overviews of major trade events.
Financial IT magazine is published around 8-10 times a year in digital form. It is also available in print form at trade events through media partnerships.
We believe that our competitive edge comes from our established relationships with financial IT companies and institutions, the breadth of the solutions described and the quality of content. Financial IT provides a detailed map of the ever changing space where the broadly defined financial services sector meets the IT sector.
Visit our website: www.financialit.net
---