Agenda
eMetrics Summit London
etc.venues, 200 Aldersgate, 12-13 October, 2016
---
Workshops – Tuesday – 11 October, 2016
---
eMetrics Summit - London -

Day 1 - Wednesday, October 12th, 2016
Room: Creative 3
The Session Description will be available shortly.
Room: Creative 3
Keynote
If all the data you wanted were available, clean and normalized, and you had the most powerful tools imaginable - how do you go about asking the most valuable questions? Discover what the analyst brings to the table regardless of whether you are poring over spreadsheets or working with tomorrow's AI systems. Think a robot is going to take your job? Jim explains how to accommodate the algorithm and collaborate with the computer. Machine learning needs to learn from somebody - why not you?
Room: Creative 3
eMetrics Strategy
Practically and tactically, what can you do today that actually has an impact on the business bottom line? Matt describes how he uses analytics data on a daily basis to advance from a basic reporting system into an Action System. Matt breaks it down into easy-to-follow, concrete steps. Sure, he'll show a few indelicate product examples and yes, he'll include a look at Lovehoney's efforts in personalization and building their own DPM, but mostly Matt sticks to real-world, hands-on, pragmatic, procedural arrows you can add to your quiver. You'd expect nothing less from the largest online sex toy retailer in the UK at the forefront of developments in sexual wellbeing and ecommerce.
Room: Creative 2
eMetrics Tactics
Sky UK has adopted a sophisticated strategy for analytics implementation due to their vastly different business areas and KPIs. Andrew's passion for entrepreneurship, automated reports and personalisation, has kept him engaged at Sky IDS and he shares his progress keeping a Global Documentation reference, aligning priorities against limited resources, moving the business to a more self-serve model and creating a consistent user interface feel across multiple devices and platforms.
Session Change for eMetrics Summit and Combo Pass Holders
Room: Creative 3
eMetrics Strategy
A lot has changed since Neil attended his first eMetrics in Santa Barbara in 2003, or has it? Many years and many eMetrics in many countries later, Neil looks at where we've come as an industry over the past decade or more. More importantly though, what still needs to be done? As the world turns digital is the digital analytics industry thinking strategically enough? Neil shares some of his thoughts about the opportunities and threats for digital analysts today.
Room: Creative 2
eMetrics Tactics
Many analysts are already using tools that are cloud based, but how can the cloud also be helping you put it into action? This talk will look at the why and how with practical examples of using cloud tech during your analysis: using powerful cloud based computing power to expand your data horizons; web services to encourage automation of tasks; and utilising machine learning APIs into your workflow.
Room: Creative 3
Keynote
What can you learn from a 128 year old company? Quite a bit as it turns out. Turning a profit from online journalism requires a steady hand and a deep regard for data science, data intelligence and customer insight. It also takes person who has gone from Data Analyst to CDO in seven years. Tom shares his experience, his wisdom and submits to a cross-examination by hands-on analytics expert Peter O'Neill and industry observer Jim Sterne.
Session Change for eMetrics Summit and Combo Pass Holders
Room: Creative 3
Since 2002, the eMetrics Summit has been a safe place to discuss and share common problems. Each of us struggles with getting all the people, process and technology pieces working together. Some are just starting out and some have years of experience, but all of us learn from each other. Often rated the best part of the eMetrics Summit, these Roundtables let us share problems with like-minded professionals. This is your path to answers, a little empathy and a lot of camaraderie. These are your people - they understand your situation.
Room: Creative 3
eMetrics Strategy
Big data and advanced analytics are great for levering raw data for a cohort analysis but sometimes you need a quick diagnosis. Sometimes you need to uncover why a certain KPI has changed. Patricia draws on over 15 years of digital analytics, online marketing and consulting experience to highlight case studies where detective work revealed answers to: How do we get more consumers to convert? Why has traffic dropped? Why have we seen a spike or decline in a specific KPI?
Room: Creative 2
eMetrics Tactics
Phil recently completed a sophisticated Google Analytics Tag Management project and shares lessons learned. Migrating from GA Classic to Universal on 6 CMS platforms and 600 GA classic events is one thing, but facing a fine if the project is not complete within 3months ads a touch of spice. Phil cleaned up two years of in-house changes, consolidated 74 tags used to trigger the GA pageview rather into 1 All Pages rule as well as 20 tags into one tag and one lookup table. Phil provides insights harvested for Technical (Advanced Implementers) as well as Tactical (project managers and business people). QA automation, mistakes to avoid and clues for how to make process, knowledge, experience, regular communication, perfectionism and 10hr days for 3months work for you.
Session Change for eMetrics Summit and Combo Pass Holders
Room: Creative 3
Keynote
Novel perspectives have always driven The Economist to disrupt opinion from the inside out. Steve describes how a customer-first, technology, data, and content-led vision transformed circulation marketing at The Economist, and empowered them to innovate a new acquisition platform. Utilizing tens of thousands of variations of the content they produce, they seek to auto-optimize personalized messaging to microsegments across multiple channels... at scale. Steve tells how winning the Cannes "Smart Data In Real Time" Gold Lion is nice, but getting martech a seat at the head of the table - and a larger budget and a larger staff - were the real reward.
Networking Reception in the Exhibit Hall
End of First Conference Day
Dinner with strangers:
meet your fellow attendees.
See the registration desk for more information
eMetrics Summit - London -

Day 2 - Thursday, October 13th, 2016
Room: Creative 3
Featured Session
Stéphane knows why your analytics efforts are going nowhere. After years of investigating and measuring the digitally maturity of hundreds of organizations, Stéphane reveals the state of our industry and shares thought provoking anecdotes. The strengths and weaknesses of a wide variety of firms are explored, spiced up with useful tips and some crazy tools to assist you in your work.
Room: Creative 3
eMetrics Strategy
Martin and the team at The Next Web went from running 1 test a month to 20. But how did they increase the number of tests with so many and what did they had to do to get there? In this session Martijn will talk about the struggles the team went through, how they decide what to test and what the next step of their Website optimisation process looks like. A deep dive in high velocity testing!
Room: Creative 2
eMetrics Tactics
With so many channels and forms of communication at our fingertips it is often difficult to know who, and how much, should take the merit of a your conversions. Add affiliates and 3rd parties to the mix and you can start getting ready for battle. Jordi provides some simple hacks you can apply to ensure your data stays as clean, honest and actionable as possible and to make it easier to keep that budget in check.Who knew tag management could be so helpful?
Session Change for eMetrics Summit and Combo Pass Holders
Room: Creative 3
eMetrics Strategy
Time and resource for any service is always in short supply. With greater reliance on "digital by default" the pressure for a "digital" service to achieve success makes it even more important to build an effective and efficient service. In this session LJMU Digital Services will show how they use qual and quant data in tandem to generate insights that play a vital role in their daily UX processes. Dominic will share LJMU Digital Services core blueprint and their journey in becoming insight driven. A journey that has enabled them to not just positively impact on organisational objectives but to create better experiences for their users.
Room: Creative 2
eMetrics Tactics
Craig & Pieter are going to explain where the Google Analytics data model is reliable, for optimising in a multi-device world. For optimisers, mining device experiences requires tweaking to work around these limitation. Using a new model overlaid atop the GA collection model, we'll show where the reliable data lies and how to split the device and browser mixtures for optimisation purposes. Using reports, device models and standard GA metrics, see exactly how to split your conversion data or other key metrics for the right groups of mobile, tablet, desktop, and browsers. You'll be able to identify outliers, poor performers and 'gold standards' that you can use to triage and fix device issues. They will also explain 'Grid Optimisation' which uses data cubes and dimensions to automate the process of optimising your site. With a complete 'how to' document, example results from projects and downloadable Google Analytics templates, get everything you need to identify easy wins in key device experiences, that are leaking large amounts of revenue or causing friction.
Moderator
Speakers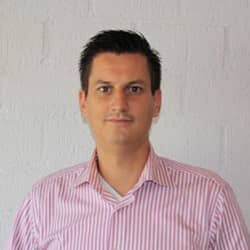 Co-founder & CRO consultant
ProfitGrid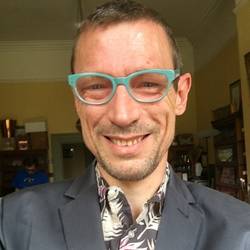 Room: Creative 3
Keynote
Matthew launched, built up and sold the UK's first digital analytics consultancy. He now works at a very senior level and shares his 30,000 foot perspective on what is most important, how he moved from measuring conversion rates and doing an A/B testing to managing teams of analysts, and how you can follow in his footsteps. Find out what Matthew wishes he had known ten years ago and learn how to have impact at a senior level.
Session Change for eMetrics Summit and Combo Pass Holders
Room: Creative 3
eMetrics Strategy
The Session Description will be available shortly.
Room: Creative 2
eMetrics Tactics
Cohort analysis. It's not a measurement technique reserved only to SaaS companies. Whether your organisation is a charity, a retailer, a service company, whether your activity is b2b or b2c, you have a pool of customers you have a relationship with. Continuously measuring the dynamics of that pool of customers and responding swiftly to changes is a critical building block of growing a sustainable organisation. In this session we will look at cohort analysis (with several useful twists) and other analytical tools designed to measure the actives and churned within your customer base, identify response triggers, migration to next lifecycle milestones, set baselines for budgeting and generally make measurement sharper and more insightful. The goal is to provide you with a few generic analytical tools and techniques that can be applied in any industry, primarily geared at helping you to help your organisation to retain and to grow your customer base.
Room: Creative 3
eMetrics Strategy
Today's customer is savvier, harder to engage and more empowered than ever before making customer focus an overwhelming priority for every marketer. Advances in marketing technology mean savvy marketers are able to deliver truly personalised content to their customers, but how do we measure success in the Customer age? In his presentation Dela argues that customer driven marketing requires marketers to use customer-centric measurement and shows how using the right KPI's can deliver significant improvements in results.
Room: Creative 2
eMetrics Tactics
Web analytics obsesses about conversion rates, tweaks to signup funnels, and increases in revenue. But how is this relevant if you run a content website that isn't selling anything? In this informative presentation, Damion looks at how a series of customizations in Google Analytics can blow the lid off your content analysis and, he promises, you'll never look at a pageview in the same way again. With full disclosure of implementation and analysis techniques, this talk is pitched at an advanced / applied science audience.
Session Change for eMetrics Summit and Combo Pass Holders
Room: Creative 3
Closing Keynote
During WW2 the British military developed an amazing capability for collection and analysis of photographic reconnaissance. The insights obtained made a huge impact on the war. Hundreds of analysts were recruited, trained and organised. The way photographic intelligence was organised and operated can teach us a lot about how to organise and operate analytics in the modern world. This presentation will tell the story of photographic intelligence in WW2 – illustrated with some examples of the triumphs, and a few failures, of photographic reconnaissance – and draw out the analogies with our own work.